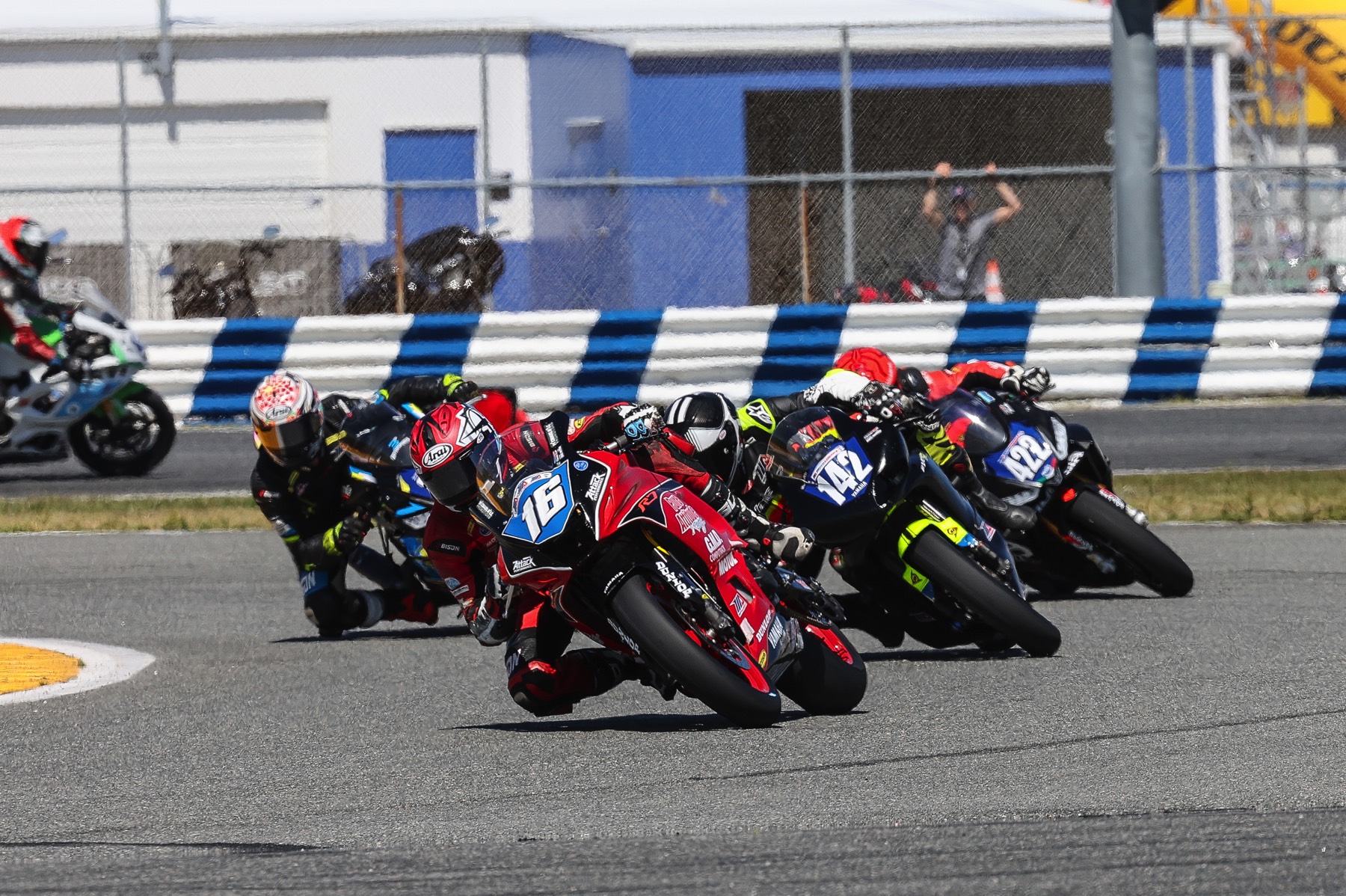 After several seasons running several riders in several classes, 2023 sees Pure Attitude Racing focusing on one rider, Trevor Standish in the MotoAmerica Twins Cup.
The opening round of the series took place alongside the prestigious Daytona 200 with Trevor significantly faster than in 2022 as he continues to adapt to the Yamaha R7 after several seasons competing with a different manufacturer. Consistently fast throughout the weekend, the #16 achieved a double points finish, a great result considering he had no pre-season testing.
Round Two saw the team racing in their own backyard – Road Atlanta with Trevor once again doing himself and the team proud. Another double points finish gave the local fans plenty to cheer about, with both Trevor and team owner Dean happy with what was achieved on track in the opening four races of the 2023 season.
With big conversations happening off track, the team will not be present at Round 3 this coming weekend at Barber Motorsports Park in a racing capacity, although Trevor will be trackside taking part in a variety of promotional activities for the team. More details of these will be shared on the team' social media accounts, so be sure you're following them!
Trevor Standish:

"We started the season at Daytona with no real data carried over from last year as the bikes were more or less standard when we were there in 2022. The pace was certainly fast, and it was a lot of fun to be mixing it at MotoAmerica pace, especially with no testing. We have made a lot of improvements compared to twelve months ago and so to leave with a double P13 is honestly really good for us. We made a lot of changes at Road Atlanta especially with suspension. The bike felt great, and I wish we had gone in this direction sooner but that's racing. We progressed throughout the weekend and even with a few mistakes in race one we achieved a solid result. I was running much stronger and charging through the pack in race two but suffered some tyre issues towards the end of the race. We dropped a significant amount of time, and we were able to take another double P14. The actual pace is more important to us than the position. We are taking a mini break from MotoAmerica for a couple of races, but training will continue, and I will be trackside to do some promotional things which is quite exciting. Behind the scenes there is a lot of hard work going on and I am excited to be part of what we have planned for the future as a team!"