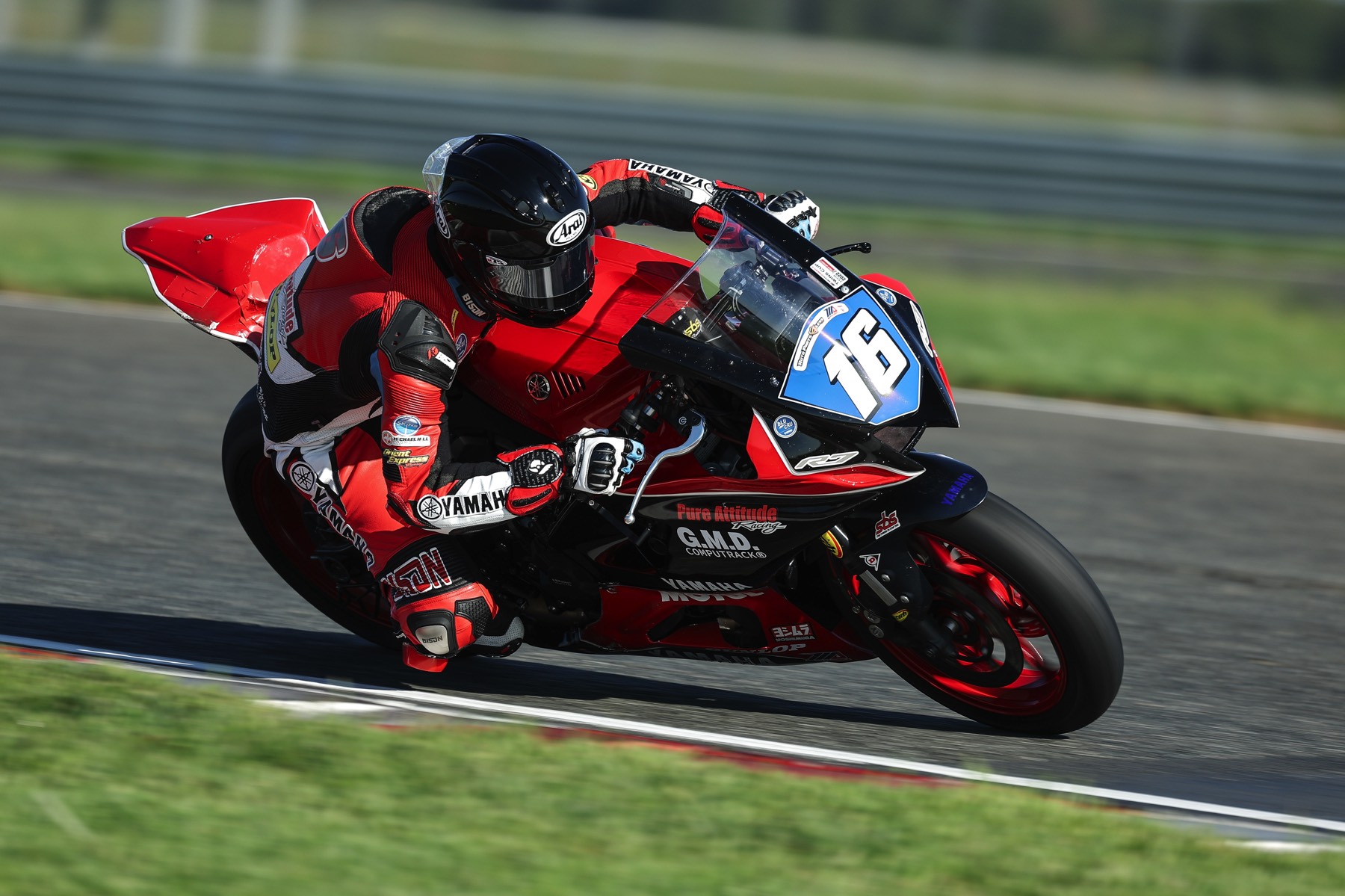 The Pure Attitude Racing team leave the penultimate round of the 2022 MotoAmerica Twins Cup Championship content with their double points finish.
Regrouping after a difficult Pittsburgh, the squad was determined to return to the top fifteen in the final two events of the season and riders Trevor Standish and his teammate Liam MacDonald did not disappoint.
Solid performances in practice and qualifying were backed up by gusty, hard-fought rides from both the #37 and the #16, who powered their Yamaha USA supported machines to eleventh and fourteenth respectively at the New Jersey Motorsports Park.
Trevor was relieved to add two points to his tally after a spate of bad luck has prevented him from finishing inside the top fifteen since Road America!
The team now buoyed, move to the season finale in a couple of weeks eager to end the year on a high.
Trevor Standish:
"I made a good start, and my plan was to work on some things in the race, mainly with my own riding as I had been riding a bit tense all weekend, after being off the bike for so long. I was able to hang with Liam for a few laps but I knew that I had to stay calm and just enjoy the race which I did. My pace dropped as the race progressed which was to be expected after the crash at Brainerd. Adrenalin played a part, but I am satisfied to salvage some points. I know it will be a long road to get back to full fitness, but I am ready for the challenge and ready to being back at the sharp end in 2023. Now it's time to focus on Barber and ending the season with my best result of the season."