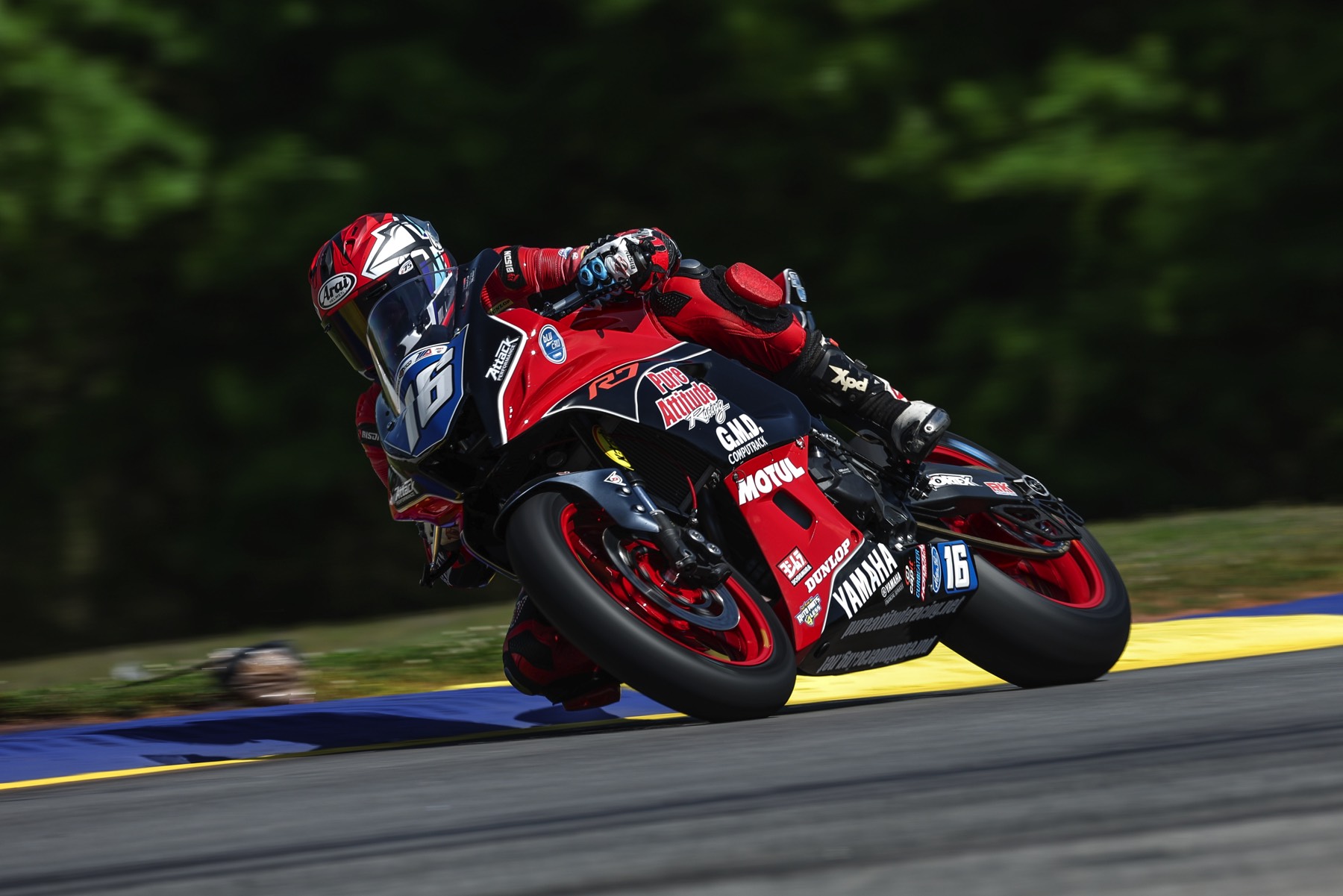 Pure Attitude Racing were back on track this past weekend at Road Atlanta, their home race and all three riders didn't disappoint.
Point scoring results from all three cemented what was a solid MotoAmerica round for the squad who continue to work through their development program with their new Yamaha R7 machines in the Twins Cup, whilst at the same time welcome in their youngest rider Chase Black.
Twins Cup in 2022 is fierce in terms of competition and after being on the back foot at the season opener in Daytona (due to supply chain issues outside of the team's control), both Trevor and Liam were able to finally get some seat time with a much more competitive machine underneath them. The target for the pair was consistently improve throughout the weekend, which they did, and to bring home a double points finish for the team, which they also did.
The next round of the MotoAmerica series takes place at VIR where Pure Attitude Racing will bring further upgrades to both of their racing programs and look to put themselves back in the podium mix.
Trevor Standish:
"I knew a needed a good start and after some changes between warm-up and the race I had a much better feeling. In the first start I passed a few people but there was a red flag. I made another good start in the restart and was aggressive into turn one. I was battling for twelfth but was able to finish eleventh and score my first points of the season. I did all I could, and it was a mental win to come out on top of my own personal battle. I am really looking forward to VIR, but nothing can compare with the home crowd who gave me such a positive lift all weekend."