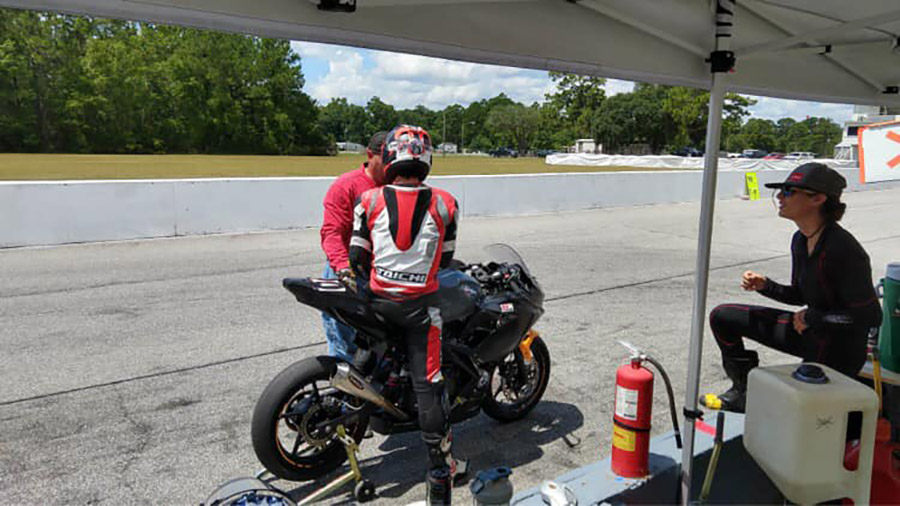 It was a fun day on Saturday down at Roebling Road! The original plan was to just ride the 4-hour endurance race, but after a change of plans we ended up riding both the 2-hour and 4-hour race. In the Ultra Lightweight race, Erica and I snagged the win! It was fun to get back out on a 400 for the first time in about 10 months.
During the 4 hour race, unfortunately, one of my teammates had a tip-off that unfortunately ended our day early, but that's all a part of racing! I still am super proud of our team and what we were able to do with the limited amount of practice time in the morning.
I have to give a huge shoutout to SWG Motorsports for all the hard work this weekend and Erica Muse for also providing a bike for us to ride in both races. Lastly, I want to thank my cousin Chip Kirby who made the road trip down with me and made the whole weekend a party. The next stop is Road Atlanta!